ACTFL

Asian College of Teachers is a member of ACTFL - American Council on the Teaching of Foreign Languages, a membership organization of more than 13,000 language educators and administrators from elementary through graduate education, as well as government and industry. ACTFL has been providing vision, leadership and support for quality teaching and learning of languages, since its founding in 1967. ACTFL's work as a trusted, independent center of excellence empowers educators to prepare learners for success in a 21st century global society; helps government agencies build language capacity in the U.S. and abroad and connects businesses with the resources and relationships they need to succeed. They emphasize five "C" goal areas (Communication, Cultures, Connections, Comparisons, and Communities) that stress the application of learning a language beyond the instructional setting.
IATEFL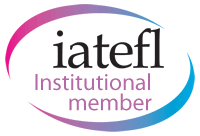 ACT is now an institutional member of IATEFL or International Association of Teachers of English as a Foreign Language (Membership Number 32935) which is a global professional membership association and a UK registered charity that acts as a community. It is a platform committed to providing immense opportunities via a platform to ELT teachers all across the globe to connect, share, learn, grow and develop while strengthening ACT's accreditation credibility.
AAHEA

ACT has obtained full membership with AAHEA - The American Association for Higher Education and Accreditation, has maintained an address and/or presence in Washington, DC since 1969. AAHEA has offices in Florida and its main office is in the Central Midwest. AAHEA is one the oldest associations in the United States dedicated to the advancement of higher education.AAHEA is an independent, membership-based, non-profit organization dedicated to building human capital for higher education.
IASE

Asian College of Teachers is an Institutional member of International Association of Special Education, an organisation that promotes awareness and understanding of issues and developments related to the education and welfare of individuals with special needs throughout the world.
ME

ACT is an institutional member of Montessori Europe, an organization working for networking, collaboration, exchange, to provide mutual support, create synergies and increase motivation for Montessori educators and institutions.
AECED

ACT is an institutional member of The Association for Early Childhood Education & Development (AECED), TATA Institute of Social Sciences, Deonar, Mumbai - 400 088 .
AICE

Asian College of Teachers (ACT) has now become an Organizational Member of All India Council of Education (AICE) wherein from now onwards ACT has been granted all rights and privileges that comes with being an AICE member. AICE is India's leading recognised professional society which is registered with Govt. of India as a non-profit organization of higher learning. Such collaboration with an esteemed organisation like AICE provides a huge boost to our spirit as well as adds extra mileage to the courses provided thereby helping our candidates when it comes to pursuing higher courses or finding a good job opportunity as AICE is recognised by most international institutes and organisations too.
NASET

Asian College of Teachers (ACT) is now a proud member of The National Association of Special Education Teachers (NASET) which is the only national membership organization dedicated solely to meeting the needs of special education teachers and those preparing to venture into the field of special education teaching. It works towards ensuring that each child and adolescent with special needs get the best possible education and the support it needs. NASET serves the professional interest of special education teachers in order to promote the highest professional standards.
Childhood Education International

Asian College of Teachers (ACT) is an organizational member of Childhood Education International (CEI) comprising specialists in over 35 nations seeking innovative solutions to education challenges by providing professional development opportunities, technical assistance, and consultation services around the world. CEI, with 50K educators and child advocates in the community, has made a strong impact globally for more than a century with 43 years of contribution to United Nations Initiatives and 40+ Nations Using Our International Code of Ethics for Educators.
EAIE

Asian College of Teachers (ACT), leading teacher education in Asia, is a proud member of European Association for International Education (EAIE). The EAIE is driven by a global team of dedicated experts in the field of international education who volunteer their time and skills to lead the Association putting themselves forward for these roles and contribute immensely. EAIE is on a mission to use their expansive network of expertise and resources to help shape the future of international higher education.
IALLT
Asian College of Teachers (ACT) is a member of the International Association for Language Learning Technology (IALLT) - a professional organization that provides leadership in the integration of instructional technology into the foreign language classroom based in the United States. IALLT has been advocating and supporting language learning for the past 50 years and further plans to do so through technology into the future. They collaborate with varied professionals from different fields and countries to collaborate and share expertise and experiences to bring together language learning projects and provide complete support to member institutions.
CPD Certification Service UK
Asian College of Teachers is a member of CPD Certification Service UK. CPD which stands for Continuing Professional Development (CPD). The CPD Certification Service in the UK was established in 1996 as the leading independent CPD accreditation institution operating across industry sectors to complement the Continuing Professional Development policies of professional institutes and academic bodies.
The CPD Certification Service provides support, advice and recognised independent CPD accreditation compatible with global CPD principles and is the term used to describe the learning activities professionals engage in to develop and enhance their abilities. Accredited CPD training means the learning activity has reached the required Continuing Professional Development standards and benchmarks. The learning value has been scrutinised to ensure integrity and quality. The CPD Certification Service provides recognised independent CPD accreditation compatible with global CPD requirements.